Tiessa Montgolfier (October 13 2006) is a builder, scripter, and blogger in Second Life.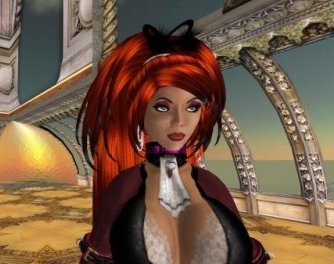 Her most well-known blogging series, Mistress Strangelove or : How I Learned To Stop Worrying And Love My Kinks, recounts her personal experiences and observations from her first day in Second Life. This series of highly entertaining articles has amused avatars for sometime with her acerbic wit and charm. After a long hiatus from writing the series, which chagrined her fellow bloggers, she has returned to writing the series.
She recently launched a new series entitled A Bimbo's Guide To... with an article about how to setup a portable LSL environment.
Tiessa has been known to play in the City of Lost Angels Second Life free form roleplaying game, along with Veyron Supercharge. They both own adjacent land in the a City of Lost Angels suburb, South Gate.
At SLExchange and OnRez, Tiessa sells a small selection of items including graffiti textures, fine arts paintings, and scripted, looping picture frames.
Mistress Strangelove Chapters
A Bimbo's Guide To...
External Links