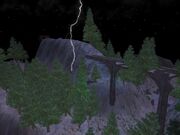 Also known as the Rodeo Forest, the Forest of Kahruvel is an old-growth forest stretching through four sims:
Rodeo
,
Cowell
,
Noyo
, and
Stinson
. The Forest of Kahruvel is maintained by the Phyneas Jack Memorial Trust.
Links
This Second Life Wikia Article is a stub! You can help everyone by expanding it!