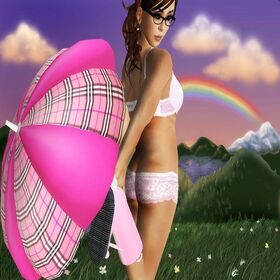 TheDiva Rockin is a DJ, Podcaster, Blogger and Twitterholic. She also currently works for the [http:/electricsheepcompany.com/ Electric Sheep Company], a Second Life production company, providing Support and Marketing OnRez.

Her Podcast - The BroadCast - contains a great deal of sexual innuendo and humor. Her podcast is not topical to Second Life, but it is very much topical to TheDiva and her cohost Kinky Kathy.

She keeps a blog on Second Life fashion faux pas, The Fashion Police. This blog details some of the horrific fashion encounters most of us meet every day inside of Second Life and present it in a humorous light.

For fun, Diva likes to play DJ and invite everyone in IMs reach to "Come check out her Bootie". Bootie is a term for the style of music, Mashup, which blends two or more songs together to give them new meaning and flow. You can often find her at BootieSL which she hosts monthly.

In December 2006 She participated in Second Life Big Brother with Gideon Television and a number of other Second Life avatars. Spending a minimum of 8 hours a day for 20 consecutive days in the Big Brother Virtual House competing for the grand prize of her very own SIM.
This Second Life Wikia Article is a stub! You can help everyone by expanding it!