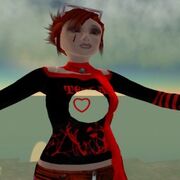 Tesla Linden joined Linden Lab as a liaison on March 3, 2005. As a UK liaison, she worked Euro-friendly shifts and earned much renown for her caring, understanding attitudes, general helpfulness, and pop-culture fashion.
She left the job under good terms, and her last shift was May 20 2006.
She will be very much missed.