For some holidays, Linden Lab has changed the texture of the sun and/or moon to something fitting for that holiday. This tradition started in 2003 either for Halloween or Valentine's Day.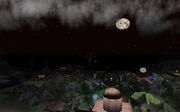 Not considered a holiday by most, but the day gets its own custom moon with the image of Jason's mask from the popular Friday The 13th movies.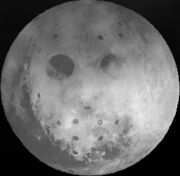 An eerie image cast down on the world in the form of a jack-o-lantern type figure in the moon.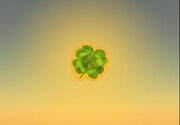 Sometimes only the sun is altered as opposed to just the moon or both. On St. Patrick's day a bit of luck is spread across the land by the light of a giant clover.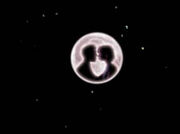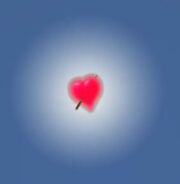 The romantic holiday of Valentine's Day is brought out more through these alterations. During the day a shining bright heart hit with Cupid's arrow can be seen and during the night a more romantic imagery is given with the silhouette of a couple kissing.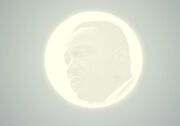 Martin Luther King Day, observed in the United States on observed on the third Monday of January each year, around the time of King's birthday, brought about a texture featuring the image of the slain civil rights leader.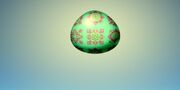 During the Easter holidays (at least 2006) the sun was changed to be a colorfully
painted egg
in the sky.
In honor of Second Life gainng its 1,000,000th account on October 18th, 2006, the sun and moon texture were augmented with the Second Life logo and the number "1,000,000" below.

With the exception of Martin Luther King day, 2007, there have been no holiday suns or moon since the million member variety. It is likely this will go away entirely with the launch of viewers with WindLight based skies.