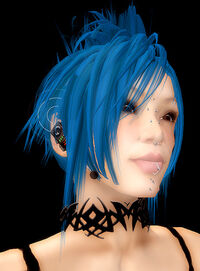 Eshi Otawara is a builder and clothing designer.
Bio
Born in 1980 in Zagreb, Croatia, moved to USA in 2000. Graduated from MSU in Fine Art/Painting in 2004. Exhibited oil paintings, drawings and photography in numerous local shows, exhibited nationally as a part of "Sustained Winds" exhibit organized right after the devastation of the Gulf Coast in the 2005 Hurricanes. Following the unexpected death of her husband in 2006, Irena stumbled upon Second Life and became Eshi (Japanese, f- 'picture-maker, painter') and has persisted in experimenting with the medium ever since. Her latest Second Life builds besides 'Death of a Phoenix' include the recently open African Rain Club at Robben Island (for Uthango Social Investments) and Parsec (music and concept by Dizzy Banjo, scripting by Chase Marellan) and a number of smaller building projects. Aside from building, Eshi makes unique metaversal dresses under hew own brand "Chambre du Chocolat". (stolen from here)
Builds
Parsec, an immersive musical experimentation with voice, a collaborative work with Dizzy Banjo [1]
Rouge, CodeBastard Redgrave's new sim, a completely surreal sim concept
African Rain, Virtual Africa's club
Everything is a Tribute to Mozart, another musical experimentation build with collaboration of Dizzy Banjo
Death of a Phoenix, a build/clothing design made for Rezzable (read more here)
Clothing designs
Eshi is the owner of Chambre du Chocolat SLURL, offering out of this world designs with a surreal twist.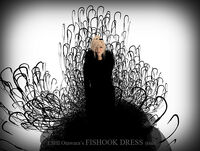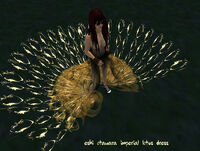 Press coverage
Eshi has received extensive press coverage.
Related links
Chambre du Chocolat SLURL