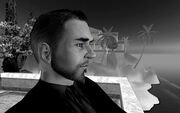 Co-founder/owner of Equinox Designs, Equinox Lounge, and General Manager/Resident DJ of Club Caliente.
Biography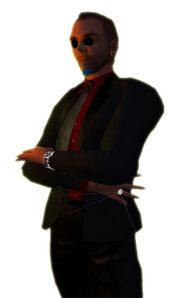 Born January 24th, 2006, and jokingly donning the surname Noodle, because Norris wasn't an option, Chuck entered the virtual world of Second Life with intrigue and interest toward its essence and viability as a realistic business model.
Chuck is known for his trademark blue goatee, and mentioned by many around Second Life to be a digital, Russell Crowe look-alike.
Lately, he has been spotted as a Drow, or, dark elf, around Second Life with Gillian Xie.